About Us
---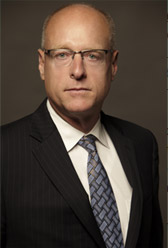 About Bob Barich
Our Managing Director
Bob Barich has over 25 years of experience in the search industry and has successfully completed hundreds of senior-level executive search and management consulting assignments on behalf of client companies spanning a broad range of industries and representing everything from pre-IPO startups to Fortune 500 corporations worldwide.
Bob brings to CNR Search strong interpersonal skills and a talent for exercising intuitive judgment on the career fit between candidates and clients. His negotiating skills guide his clients and candidates through the sensitive stages of the hiring process such as compensation and relocation issues. He cares about his clients' and candidates' well being and remains in regular contact well after a placement. In this way he has developed a large network of industry insiders who provide support through a greater web of expertise.
About our Firm
CNR Search is an executive search firm based in Aliso Viejo, California. Our mission is to provide outstanding leadership solutions for our client organizations. Bob Barich, Executive Vice President, brings over 25 years experience in the search industry and an unyielding commitment to client satisfaction.
Through a network of professionals within the Corporate Communications industry, as well as state-of-the-art database technology, CNR Search is able to identify and evaluate top talent across the globe. At the same time, CNR Search limits its engagements in order to provide each client with an unparalleled level of service.
We truly believe that every battle is won or lost before the first shot is fired! For this reason we invest a considerable amount of time and energy in the front end of every search to completely understand our clients and their goals. In order to expediently identify and recruit candidates of the highest quality, we get to know our client's history, present structure, and future plans. This knowledge allows us to not simply "identify" good candidates, but to differentiate our client's opportunity and successfully recruit the right candidate for each position.
Our experience also tells us that it is critical to establish a Client/Consultant Partnership built on trust and candid communication. Once this is achieved, we can implement the above processes in order to recruit and retain executives of the highest caliber.